Putting Your
Retirement Needs
Before Everything Else
MISSION STATEMENT
Pennsylvania Wealth Management is dedicated to:
Helping educate clients on financial strategies for a successful retirement.
Helping protect the assets that clients have accumulated throughout their lives.
Helping generate the income clients need for a comfortable retirement.
Keeping our clients' taxes as low as possible!
Your Investment and Financial Advisor
Jason Bergey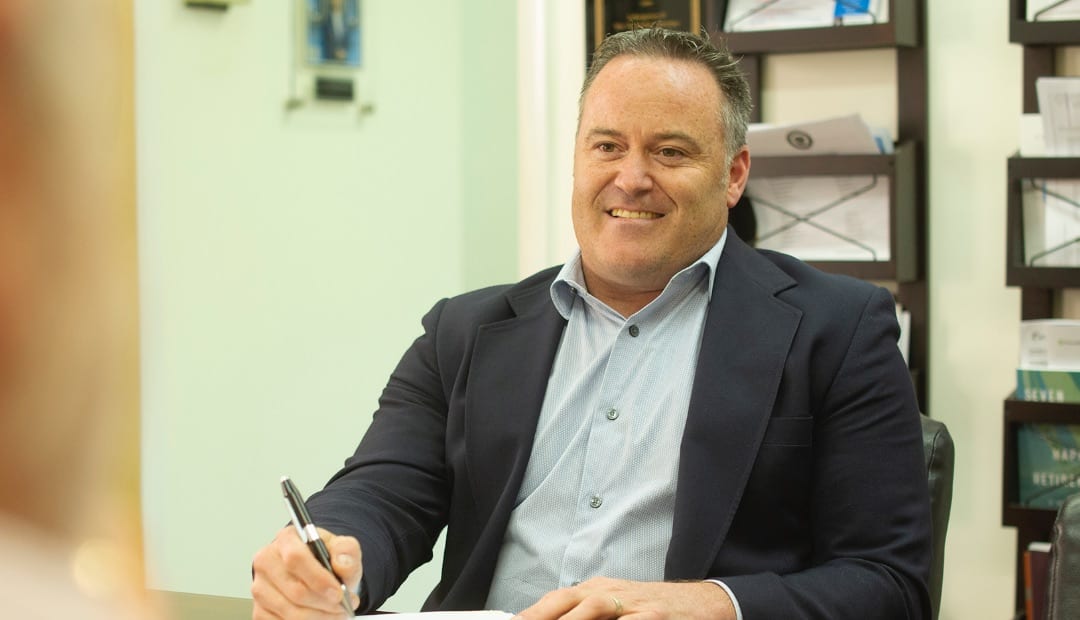 Jason Bergey is the owner and managing director of the Camp Hill, York, and Chambersburg, Pennsylvania, offices. He graduated from the University of Delaware in 1995 and has been in the financial services business since 1996. He started Pennsylvania Wealth Management in 2001 after a very successful start with Prudential, where he was Rookie of the Year in 1997.
Jason is an Investment Advisor Representative of Retirement Wealth Advisors and offers advisory services in the states of Pennsylvania, Arizona, Delaware, Florida, Maryland, Vermont, West Virginia, and Wisconsin. He is insurance-licensed in Pennsylvania, West Virginia, and Vermont.
Jason works in all areas of retirement and estate planning strategies and with local attorneys to implement tax saving strategies and estate continuation. He is a life member of the prestigious Million Dollar Round Table.
Jason, his wife, Rebecca, and their four sons, Brendan, Caden, Ruben and Fabian reside in Mechanicsburg, Pennsylvania. Jason is excited to welcome Ruben and Fabian after their adoption was finalized in spring of 2019. When not working for his clients, Jason prefers spending time on his farm with his family, fishing, or coaching his sons' soccer teams.
Investment Advisory Services offered through Retirement Wealth Advisors (RWA), a Registered Investment Advisor. Pennsylvania Wealth Management and RWA are not affiliated. Investing involves risk, including the potential loss of principal. No investment strategy can guarantee a profit or protect against loss in periods of declining values. Opinions expressed are subject to change without notice and are not intended as investment advice or to predict future performance. Past performance does not guarantee future results. Consult your financial professional before making any investment decision.
This information is designed to provide general information on the subjects covered, it is not, however, intended to provide specific legal or tax advice and cannot be used to avoid tax penalties or to promote, market, or recommend any tax plan or arrangement. Please note that Pennsylvania Wealth Management and its affiliates do not give legal or tax advice. You are encouraged to consult your tax advisor or attorney.
Annuity guarantees rely on the financial strength and claims-paying ability of the issuing insurer. Any comments regarding safe and secure investments and guaranteed income streams refer only to fixed insurance products. They do not refer, in any way, to securities or investment advisory products. Fixed insurance and annuity product guarantees are subject to the claims‐paying ability of the issuing company and are not offered by Retirement Wealth Advisors.
Million Dollar Round Table ("MDRT") is a membership organization. Qualifying criteria for membership includes attaining specified levels of commissions earned, premiums paid or income earned on the sale of insurance and other financial products. MDRT membership requirements include the payment of annual dues, compliance with ethical standards, and maintaining good standing with an MDRT-approved professional association. The MDRT logo and/or trademarks are property of their respective owners and no endorsement of Jason Bergey or Pennsylvania Wealth Management is stated or implied. MDRT and Retirement Wealth Advisors, Inc. (RWA) are not affiliated.